---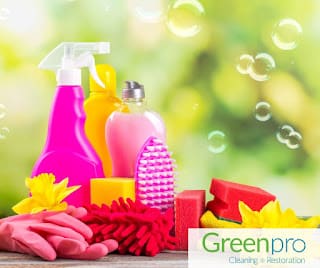 ---
Get Your Home Ready for Spring
---
---
Spring is a season of renewal and rejuvenation and what better way to celebrate it than by giving your home a fresh start? After months of cold weather, snow, and rain, your home may need some TLC to prepare for the warmer months ahead. Here are some tips on how to prepare your home for spring.
Declutter and Deep Clean
Start by decluttering your living spaces. Go through each room in your house and remove anything you no longer need or use. Donate items that are still in good condition or sell them online. This will not only create more space but also make cleaning easier.
Once you've decluttered, it's time for a deep clean. Dust all surfaces, including baseboards, light fixtures, and ceiling fans. Vacuum carpets and rugs, mop hardwood floors, and wash windows inside and out. Don't forget to thoroughly clean the kitchen appliances, cabinets, and drawers.
Bring in Fresh Air
After being cooped up indoors during the winter months, it's time to let some fresh air into your home. Open windows on warm days to allow fresh air to circulate throughout your house. You can also invest in an air purifier or plants that help purify the air.
Add Some Color
Spring is all about color! Add some bright colors to your home decor with throw pillows, curtains, or wall art. You can also bring in some fresh flowers to add natural beauty and fragrance.
Check Your Outdoor Spaces
It's important not to forget about your outdoor spaces when preparing for spring. Inspect your roof for any damage or leaks from winter storms. Check gutters for debris that may have accumulated over the winter months. Clean up any fallen branches or leaves from trees around your yard.
Get Your Air Ducts Cleaned
Now that the air will be filled with pollen, dust, and more, spring is the perfect time to ensure the air you breathe at your house is clean. Get in touch with professionals today to get your air ducts cleaned so you can take a break from the poor outdoor air quality and breathe easier at home.
Get Your Air Duct Cleaned Today!
At Greenpro Cleaning & Restoration, we offer residential and commercial services and water damage repairs for our clients on Long Island, NY. Our mission is to promote healthy living by providing cleaner indoor air quality.
---